Choreo - Legend Of Loco (Demo)

Our Kickstarter is LIVE!! Show your support for Choreo and help us take the next steps in development: https://www.kickstarter.com/projects/megasloth/choreo-legend-of-loco-a-2d-musical-platformer

Choreo: Legend of Loco - A Musical 2D Platformer
Choreo is a 2D Platformer set in a vibrant world with a Lovecraftian foundation. We've drawn inspiration from early Disney cartoons, Aztec and Mayan culture and the Cthulu Mythos to create a world that has a colourful and bright surface, with dark and twisted roots.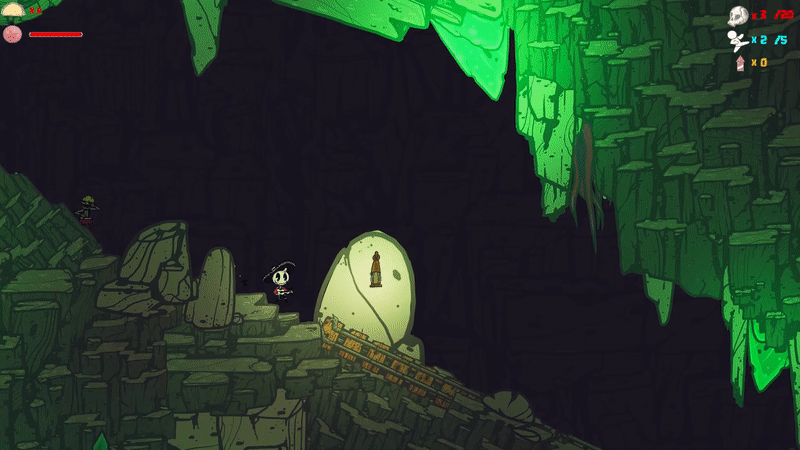 Synopsis
Centuries ago, five beings rose up to overthrow a tyrannical Elder Being and seal its evil away where it could no longer influence the world around it.
As civilisation developed under the Fives rule, the world slowly forgot about the threat of the entity, and the last remnants of its empire have turned to dust.
Now, a group of cultists succeed in awakening this darkness from its slumber, drawing it back into the world in a new form.
It's gleaming smile belies its dark intentions, and the entity sets out towards the Fives stronghold, determined to reclaim its empire, and make the world that forgot its rule tremble.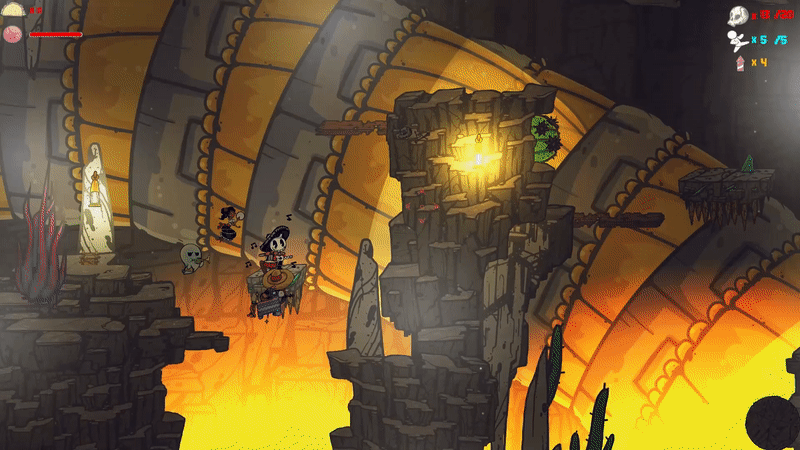 Dynamic Music System
Choreo incorporates a dynamic music system that develops the main score as you attract more followers.
At the start of each level you will only have access to a simple guitar track, giving you a basic ambient score. Each Follower you collect brings more instruments to the track, eventually giving you access to the full Theme at around the mid point of the level. The idea is that as the intensity of the level increases, so too will the music, and finding those additional instruments provides extra incentive to explore.
Composed By Richard Evans - www.rb-evans.com
Engaging 2D Platforming
Whilst our tutorial level is designed to introduce the basic flow of 2D platforming, the main level should provide a challenge to even seasoned 2D Platformers. Combining our own experiences as players with engaging genre tropes, we've aimed to create a visually impressive, enjoyable experience that will introduce you to our world, and some of the characters that inhabit it.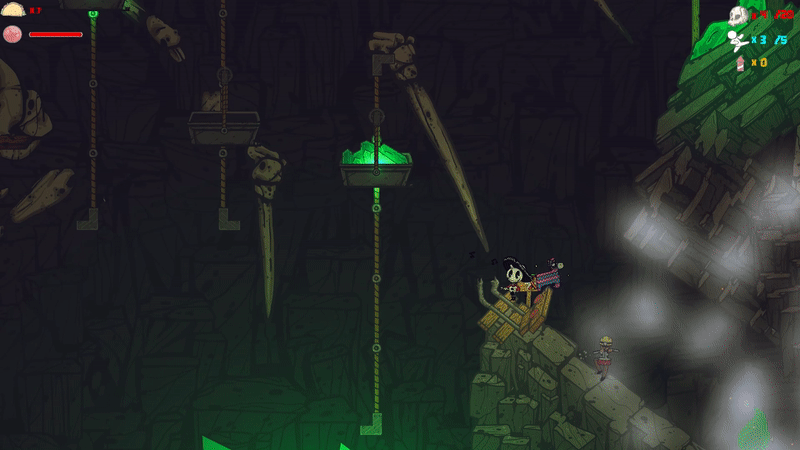 Multiple Paths
There are several different routes that interlink through the main level, you'll have to explore them all to collect everything and complete your band!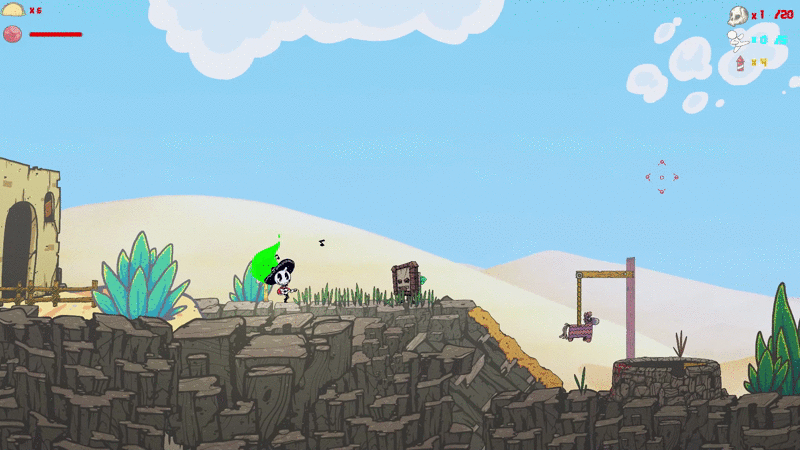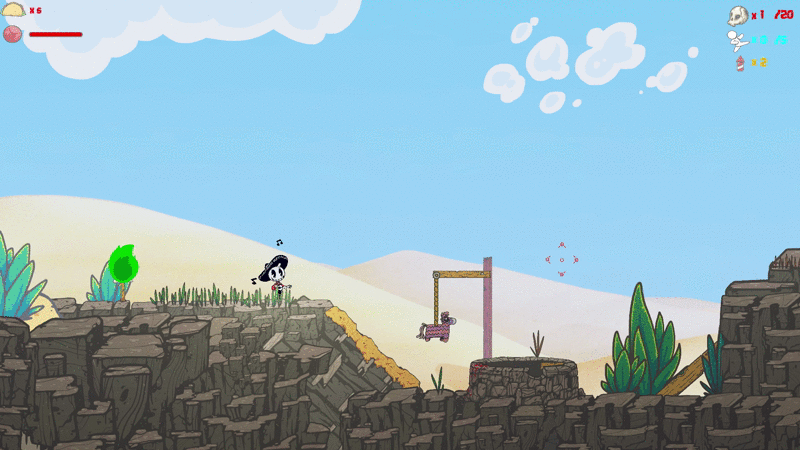 Our first project
Starting as a learning environment for two friends 5 months ago, Choreo began development as a way to learn how to create games and implement assets. As development progressed, we began to see more merit in the concept, which led us to develop the playable first level and tutorial that is now available.
We're still new to the whole development process, and are aware that Choreo is far from perfect, so any feedback you can give us to help make the game better would be greatly appreciated.
If there's enough interest following our demo, we would love to move into full development and continue to expand the Choreo Universe, so let us know if this is something you would like to see.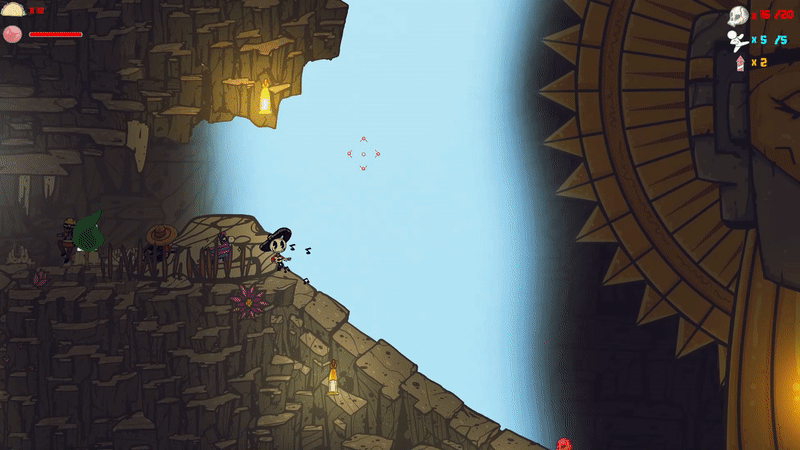 Controls

Movement:
W/A/D or Left/Right/Up Arrow with Space as a third jump option.
Fire:
Left Mouse Click
Currently only a PC build is available, we hope you enjoy it!
Social Media Links:
Our Twitter: https://twitter.com/HeraldofLoco
Our Facebook Page: https://www.facebook.com/HeraldOfLoco/
| | |
| --- | --- |
| Published | Nov 09, 2017 |
| Status | In development |
| Rating | |
| Author | MegaSloth |
| Genre | Platformer |
| Tags | 2D, 2d-platformer, Atmospheric, Casual, Colorful, colour, Dark Humor, Fantasy, Music, Side Scroller |
Download
Click download now to get access to the following files:
Choreo - Legend Of Loco V1.2.zip
415 MB